How to Lead the Eye with Composition, Shapes and Lighting
Photographers often talk about leading the eye through an image, but what exactly does that mean? It usually includes the use of composition, shapes and lighting to encourage a viewer to rove the image in a fashion that tells a story.
The "beats" of a plot line don't come all at once: they are spaced throughout the story to hold the viewer's interest. And like any good story, the beats of a captivating landscape image aren't condensed into one region of the photo.
Stories are hard to tell with a still image, but we can imitate a few key components of effective storytelling by slowly revealing new details and subtleties as the viewer dwells on it. It starts with composition, shapes and lighting: these aspects of an image tell a story and communicate a mood by:
Maintaining the viewer's interest
Drawing attention to the important elements
Helping the viewer skip past the unimportant regions
To drive home these three elements, I pulled five images from my portfolio and broke down why they do — or don't — deliver on these three elements. Check out the vlog for the full critique, but here's a quick peek at how I broke down these images.
Don't forget to subscribe to the Yellowscale YouTube channel to keep up with new digital nomad, travel and landscape photography tips!
Man O' War Bay (England)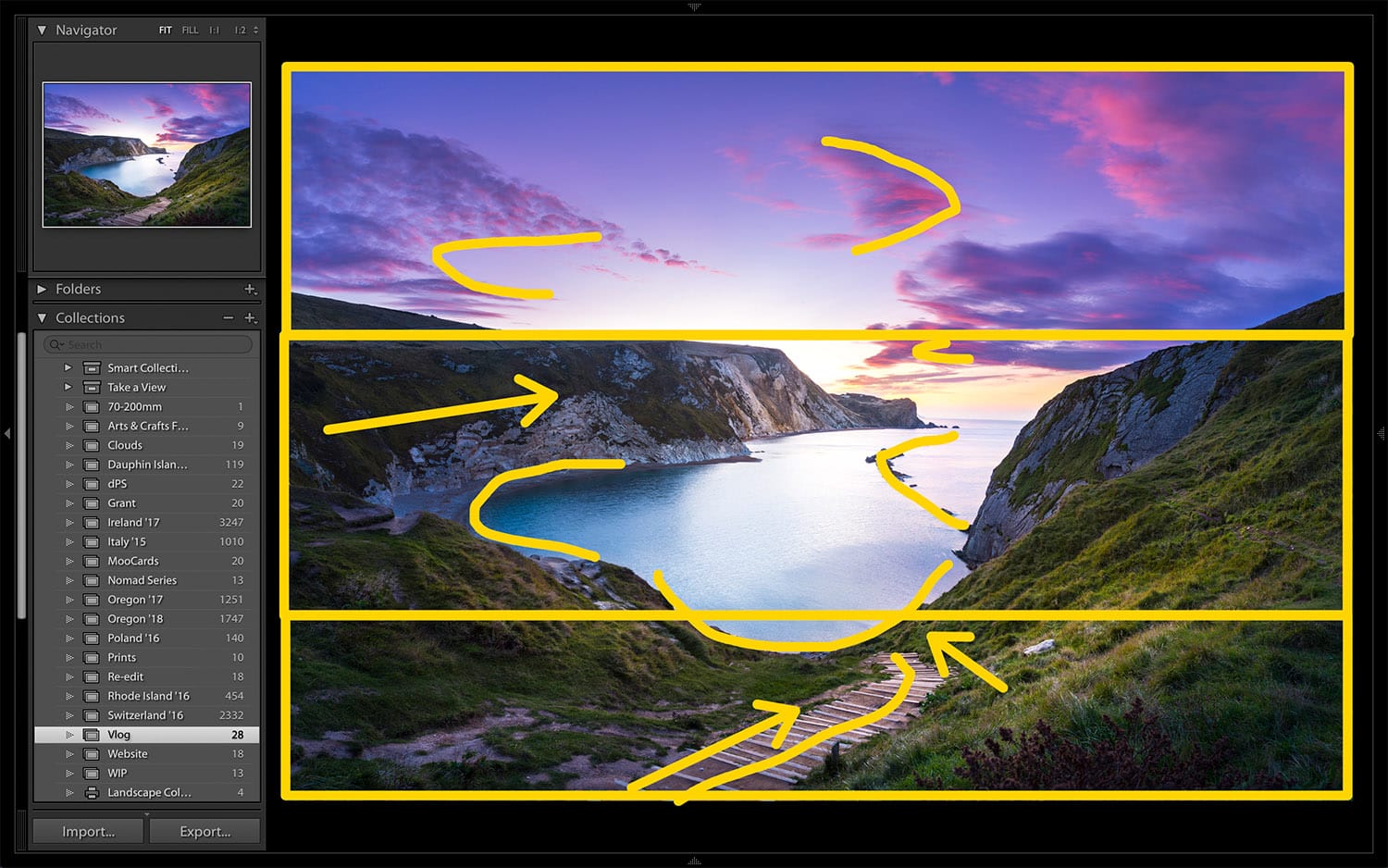 Smith Rock (Bend, Oregon)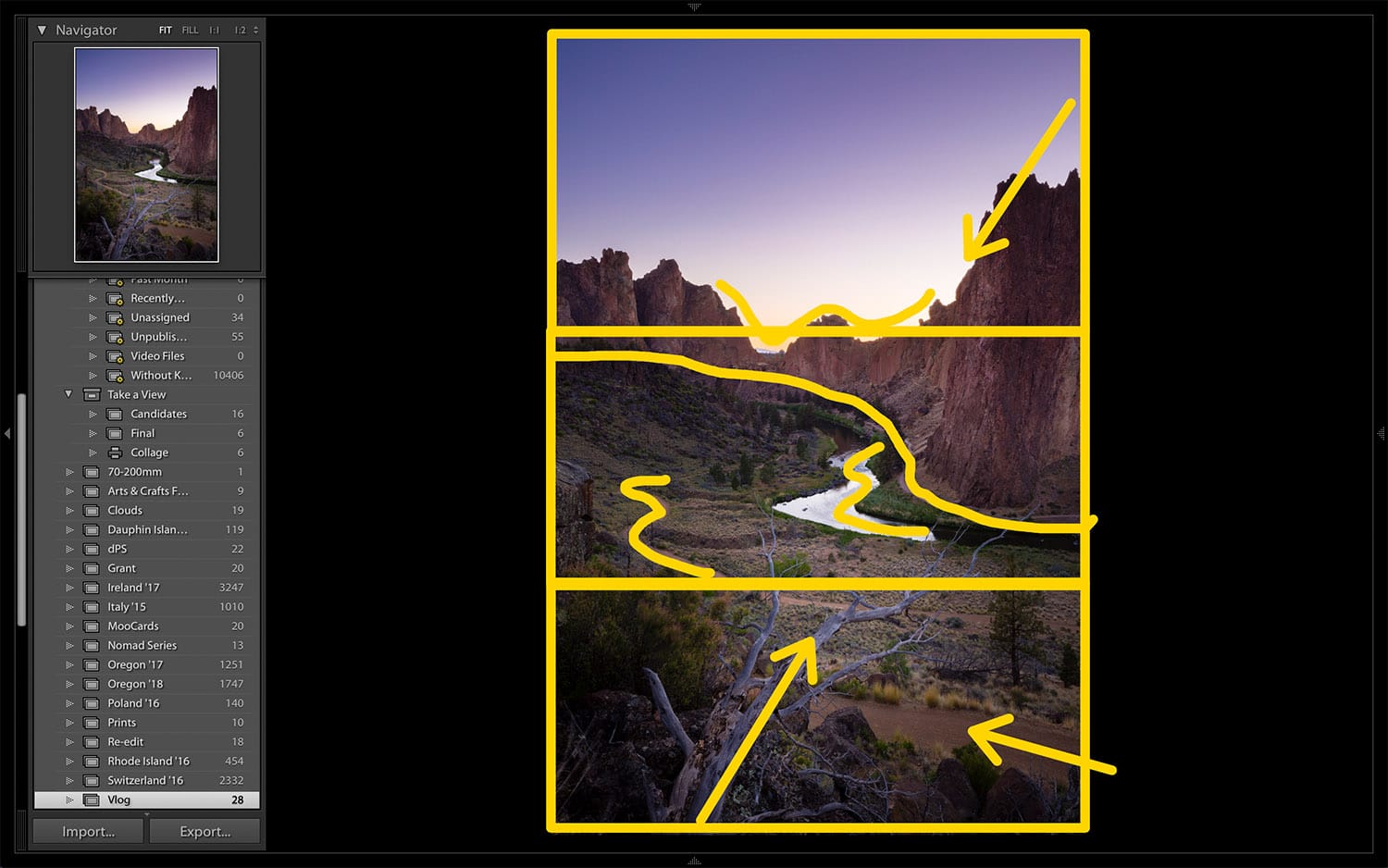 South Stack Lighthouse (Wales)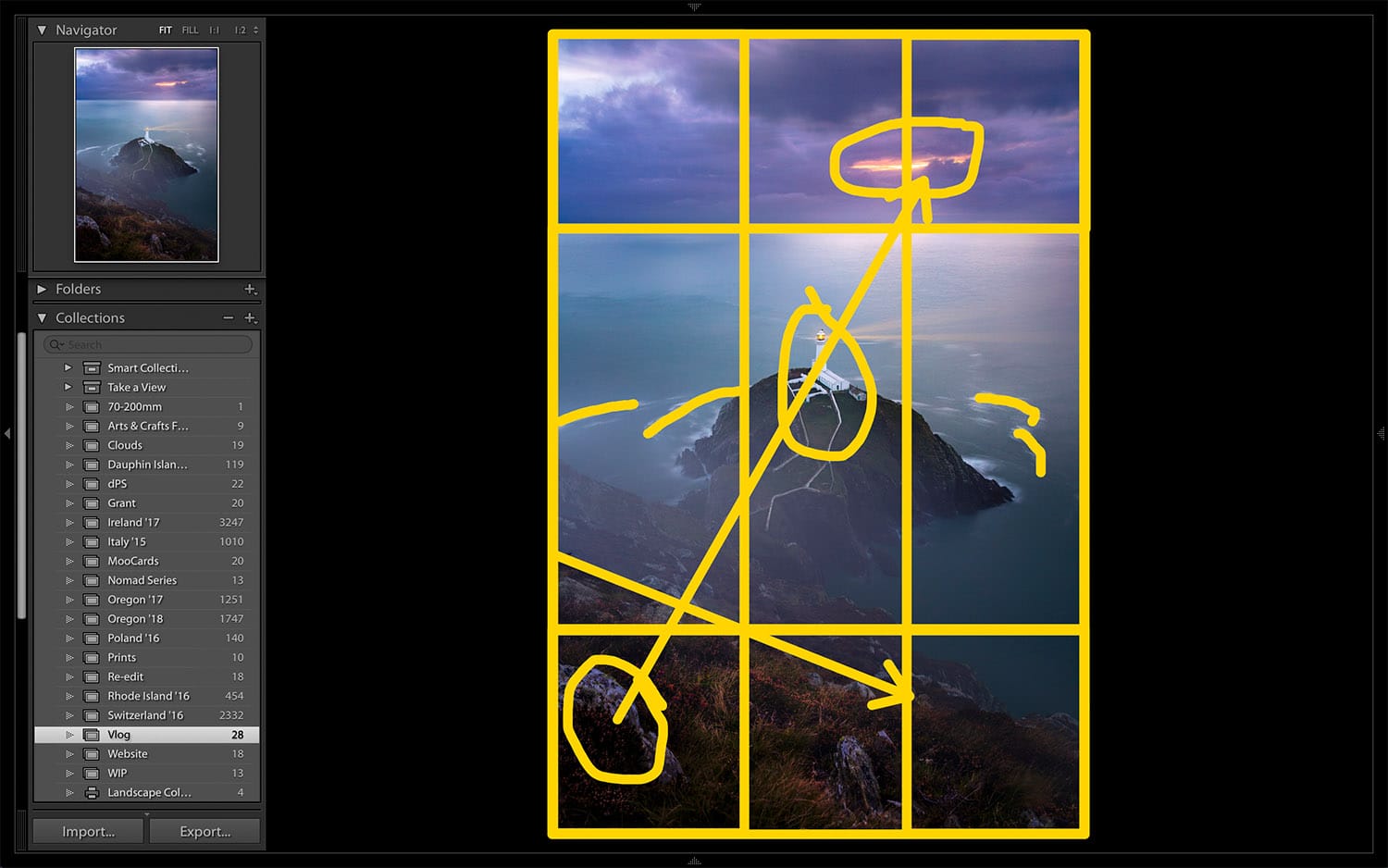 Durdle Door (England)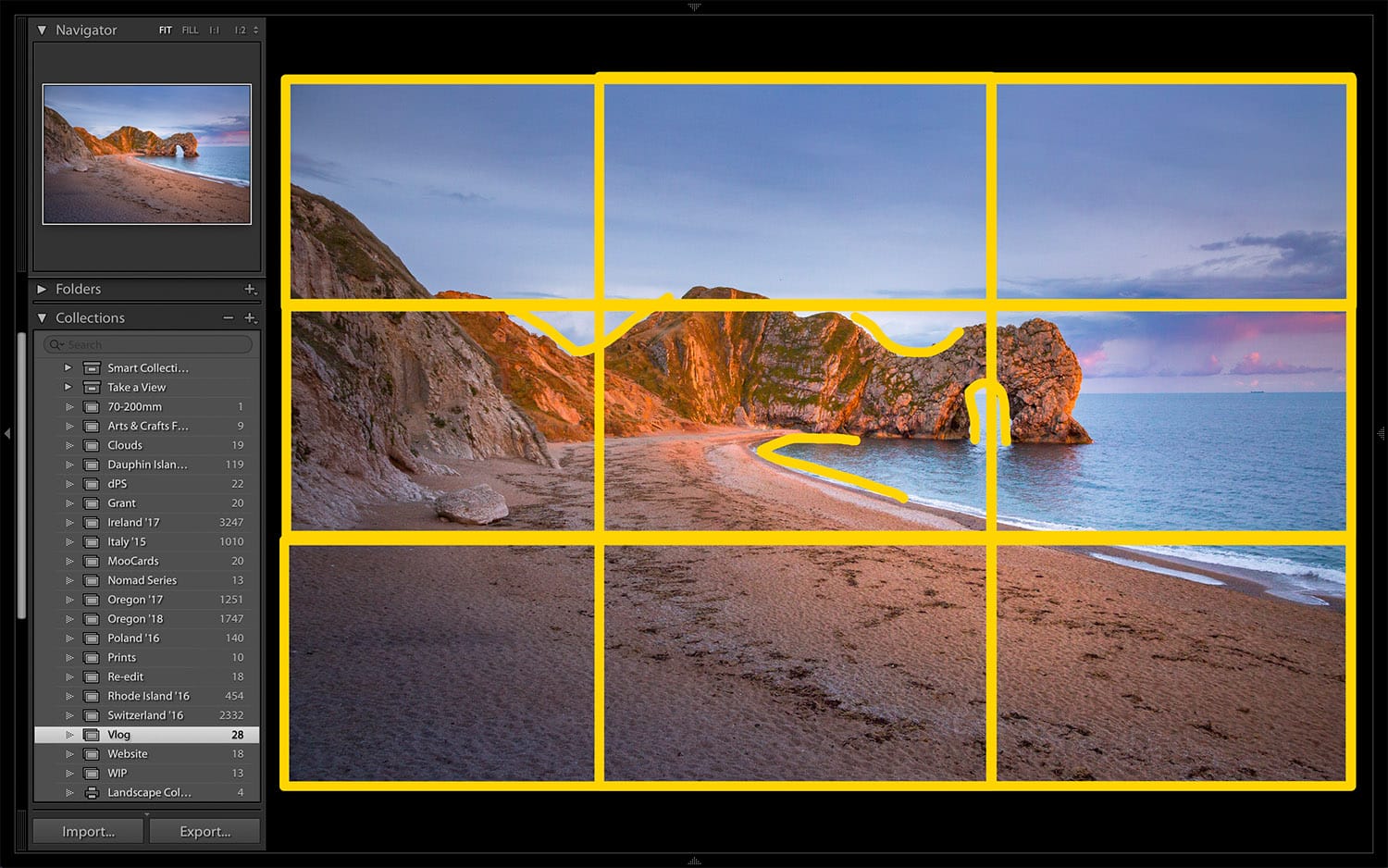 Subscribe to Yellowscale
Sign up for minimalist travel tips and off-the-beaten-path locations.