@Fstoppers: 10 Essential Travel Apps for Nomadic Photographers
With the right cornucopia of apps, your smartphone is the ultimate travel companion. Digital nomads and travel photographers place particularly stringent requirements on these apps. In my post on Fstoppers.com, we cover travel apps (most of them free!) that:
Work offline
Backup to the cloud
Provide secure access
It's a lot to ask of your phone, but these 10 apps definitely deliver and will help make your next photography expedition or foray as a digital nomad as stress-free as possible. Err, actually it's 9 apps—I just learned that Dropbox now incorporates scanning functionality very similar to Scanner Pro, and it's quite good!
"Google Maps is #1, you're kidding me right?" Hang on, don't just read the headers! There are tons of power features hiding in some of the well-known apps—I guarantee you'll learn something new. (Pssst, offline maps and terrain view if you wanted to know).
So just in case your phone isn't already out of space (like mine is), here are my must-have apps for digital nomads and landscape photographers. 📱 ✨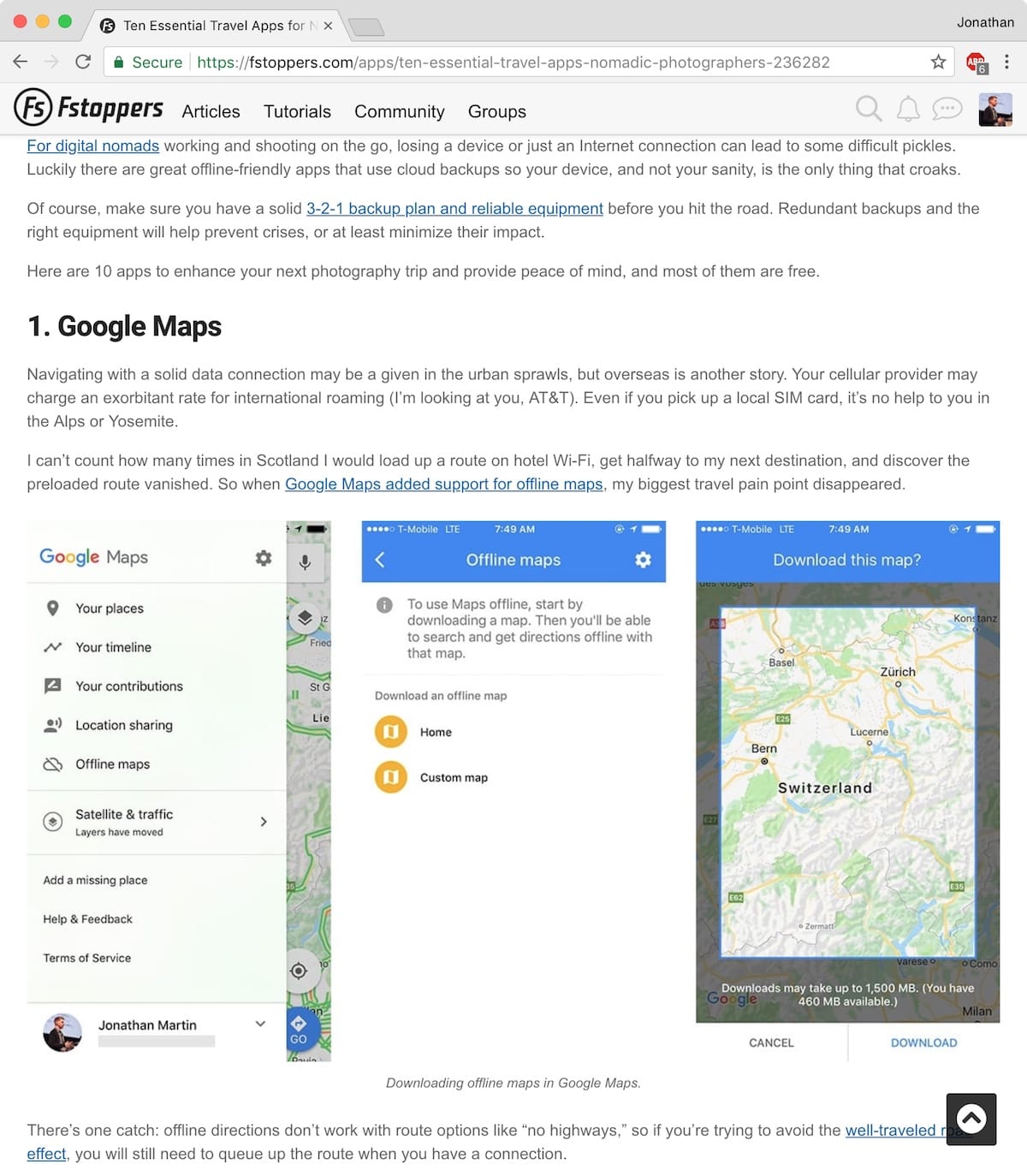 Subscribe to Yellowscale
Sign up for minimalist travel tips and off-the-beaten-path locations.