With a short bus ride, train ride or flight we can escape to pretty much anywhere in the world. But in a world crisscrossed by millions of tourists, what is left to explore and savor to ourselves — somewhere we won't fight against a crowd of selfie-snapping tourists?
The rising popularity of lifestyles that indulge this yearning — digital nomadism, minimalism — highlights our desperation for these unsullied havens. These places are not bucket list tourist destinations: they're next door, up a mountain or down a snow-covered back road. They can't be reached by train, bus or flight: they're a car ride, walk and hike away. It's not always a comfortable or well-paved route to get there — exactly what we need to weed out tourists.
Since first stepping across the Atlantic 4 years ago, I've found that such havens are usually free and at their best:
Out of season
At an unpopular time of day
In uncomfortable weather
Here are 10 of my favorite havens across Europe and the US. If you see something you like, I do prints! Just ping me on Twitter or Facebook.
I. Man O'War Beach (England)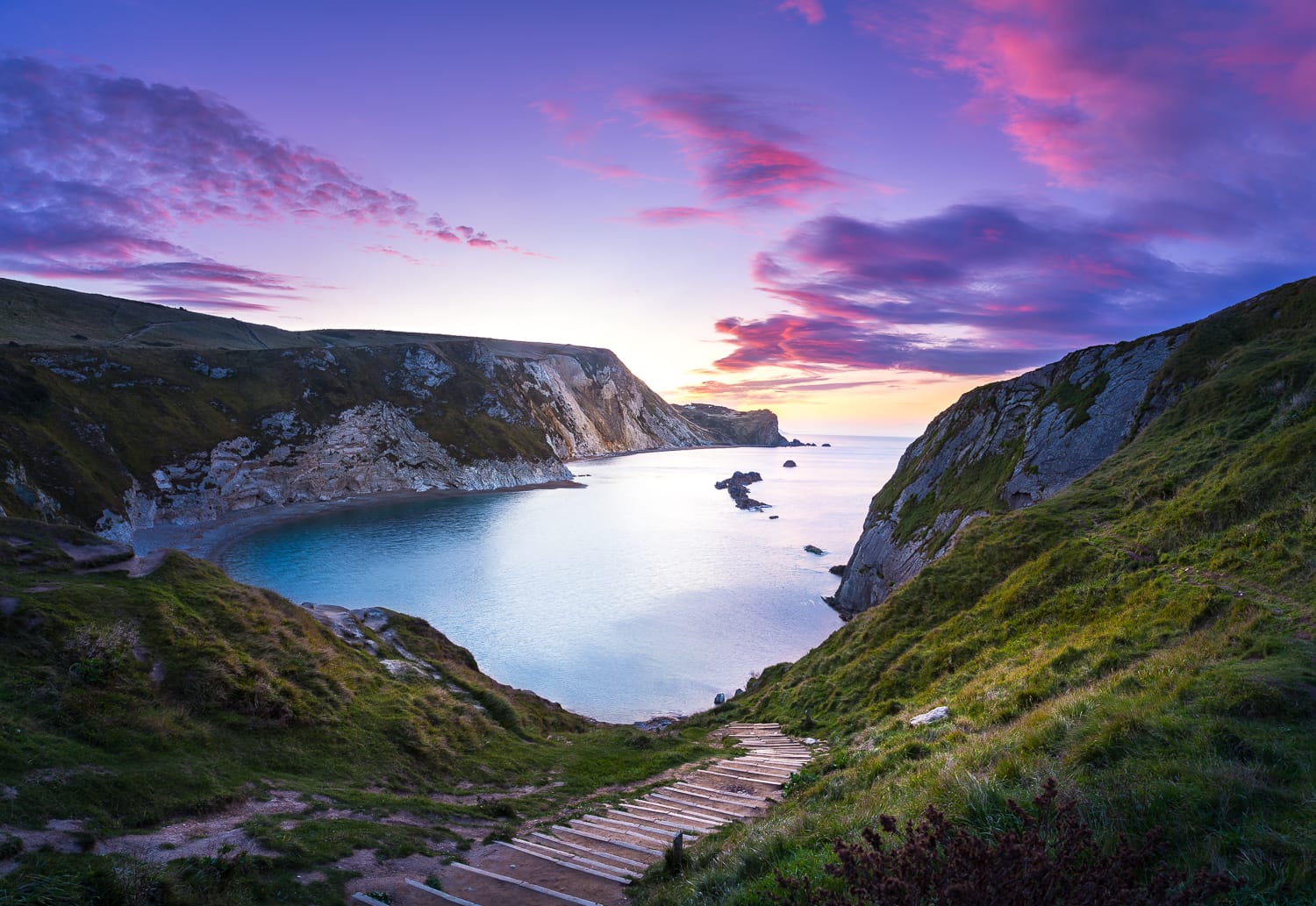 The Jurassic Coast is one of the most photogenically dense regions of England. Most adventurers head for Durdle Door in Dorset, but despite the door's instant appeal, it is surprisingly boring and difficult to shoot a unique angle.
Luckily, the real beauty of this region is just a few steps east: the Man O'War Beach. Unlike Durdle Door which favors sunset, the beach's lighting is best just before sunrise. I scoped the area out before the 6am dawn; the fiery morning clouds looked like finger-combed cotton candy.
It's great to have dawn to yourself, but it was equally delightful to meet a few dedicated photographers who drove all night from Manchester to arrive in time for the light show!
II. Gimmelwald (Switzerland)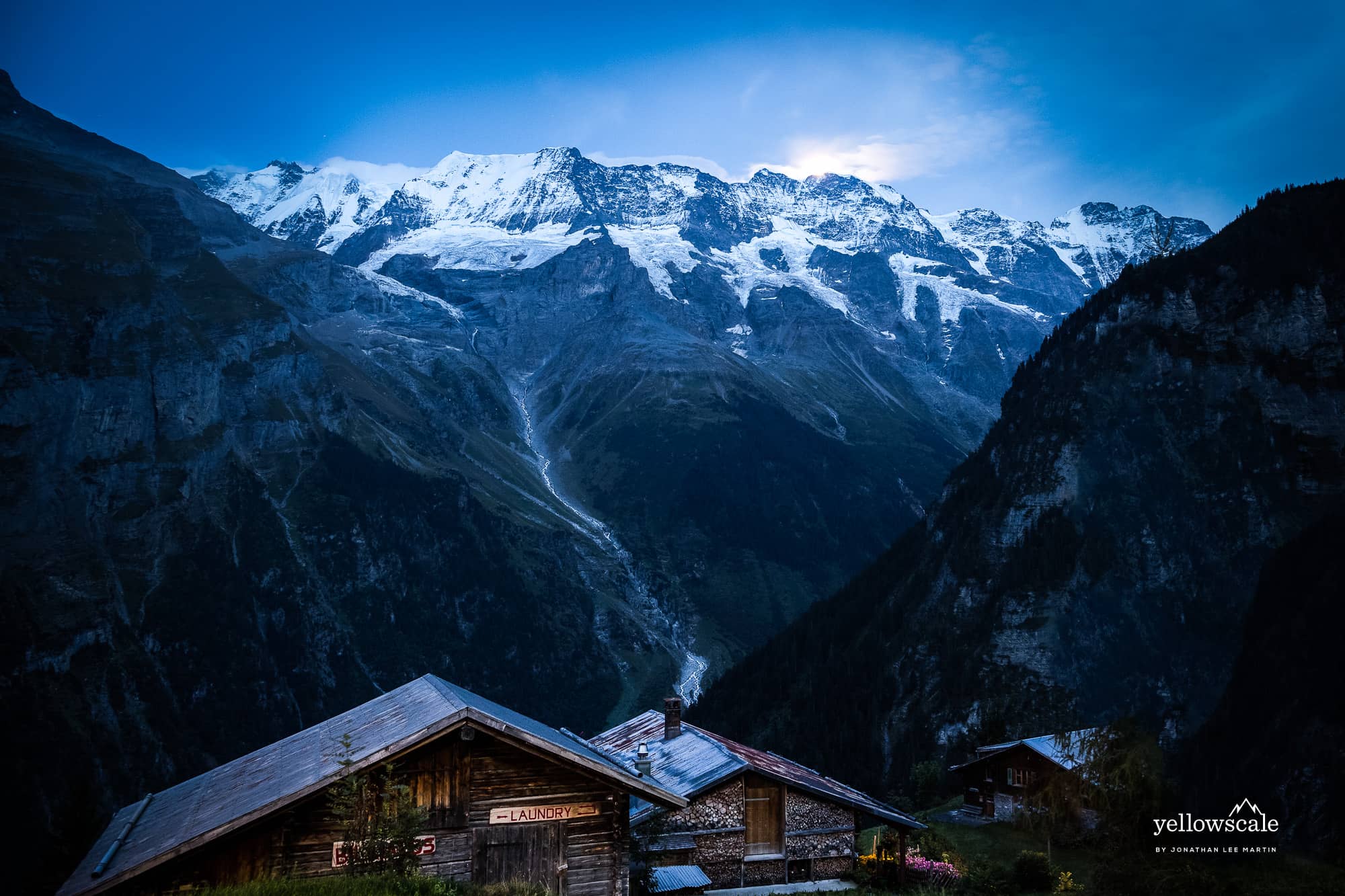 Gimmelwald is a tiny Swiss hill town that lies at the foot of the Jungfrau above Lauterbrunnen. The better known tourist destination of Mürren is just 30 minutes away on foot, but lacks the remote charm that Gimmelwald offers.
Accommodations in the area are less than breathtaking, but at night the surrounding mountains and lights throughout the village transform an otherwise commonplace Alpine setting into a magical mountain haven!
III. Strumble Head Lighthouse (Wales)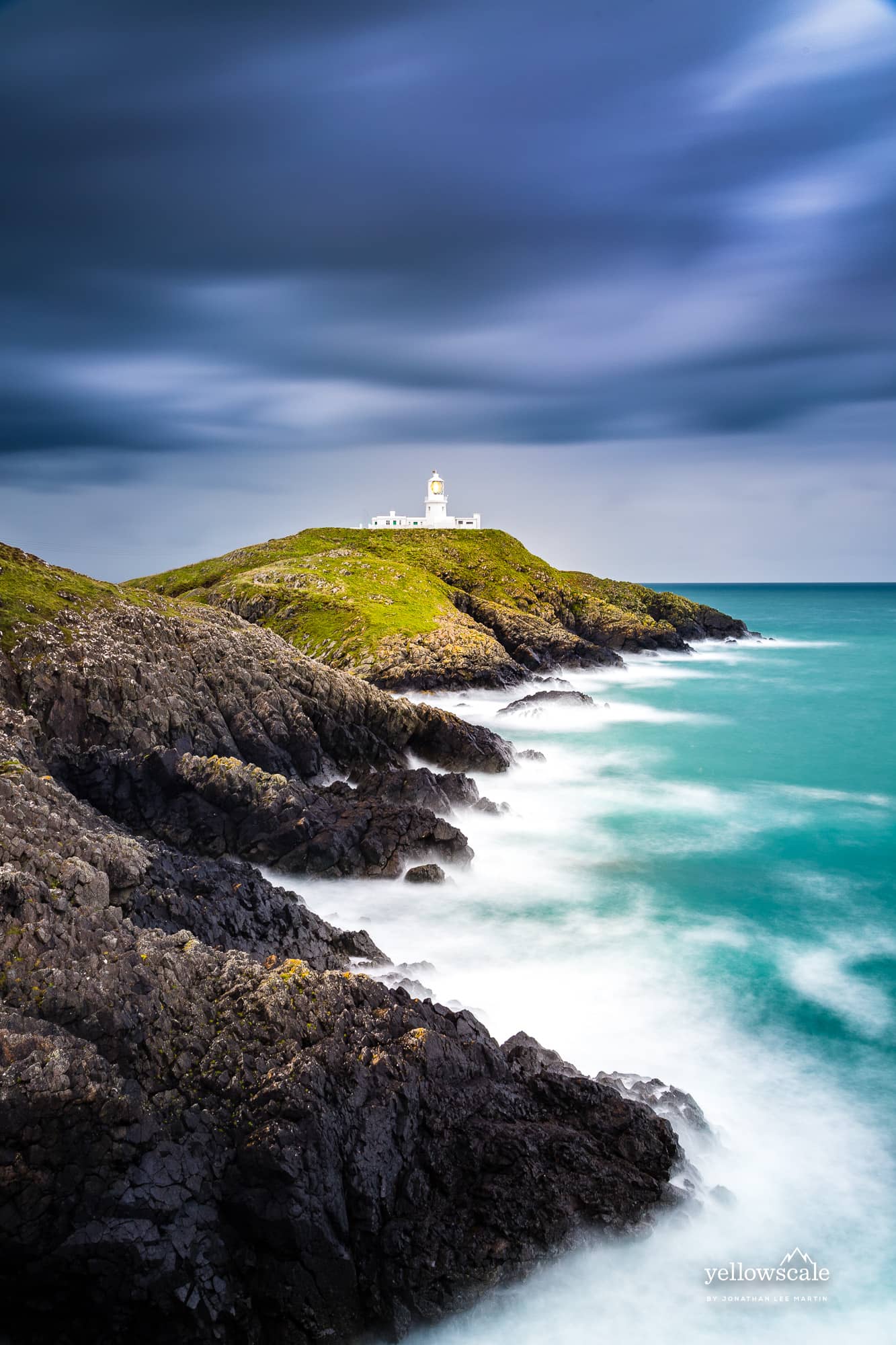 After a week in Ireland, we took the south ferry to cross over to Wales and the Pembrokeshire Coast. We loitered about St. Davids for most of the day trying to escape the drizzle (and tourists) by flitting from coffee shop to gift shop before we finally resolved to go shoot Strumble Head Lighthouse.
I felt truly alive when we pulled up to the lighthouse—a fast moving ceiling of clouds, drizzly fits and idyllic rocks. It was wet work, but I can't recall a time I was more happy to be drenched.
It even compensated for the treacherous night drive back: many of the roads were completely flooded, turning a 30 minute drive into 1.5 hours of blindly backing up hedged country roads and trying to avoid minor roads.
IV. Geroldsee (Germany)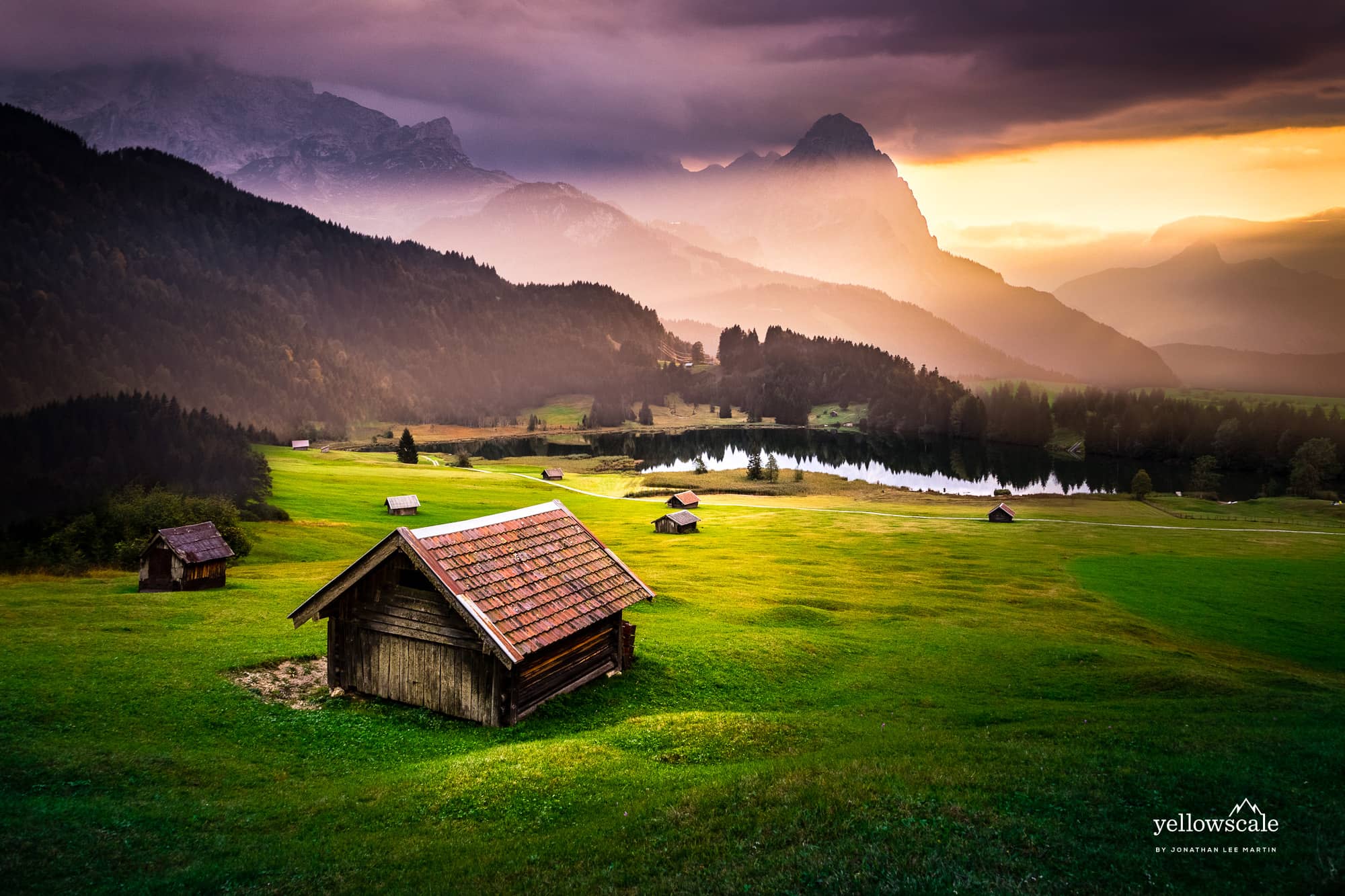 Geroldsee is probably one of the better known "untouristy" spots of the region, thanks to its lake and chalets. On our last day in Germany, we stayed in the nearby town of Farchant.
I was feeling exceptionally lazy due to a fever, so we almost didn't make the 30 minute drive. I'm glad we did! By the time I found the right viewpoint, the sun peeked out to give one last (and my favorite) impression of Bavaria.
V. Peitlerkofel (Italy)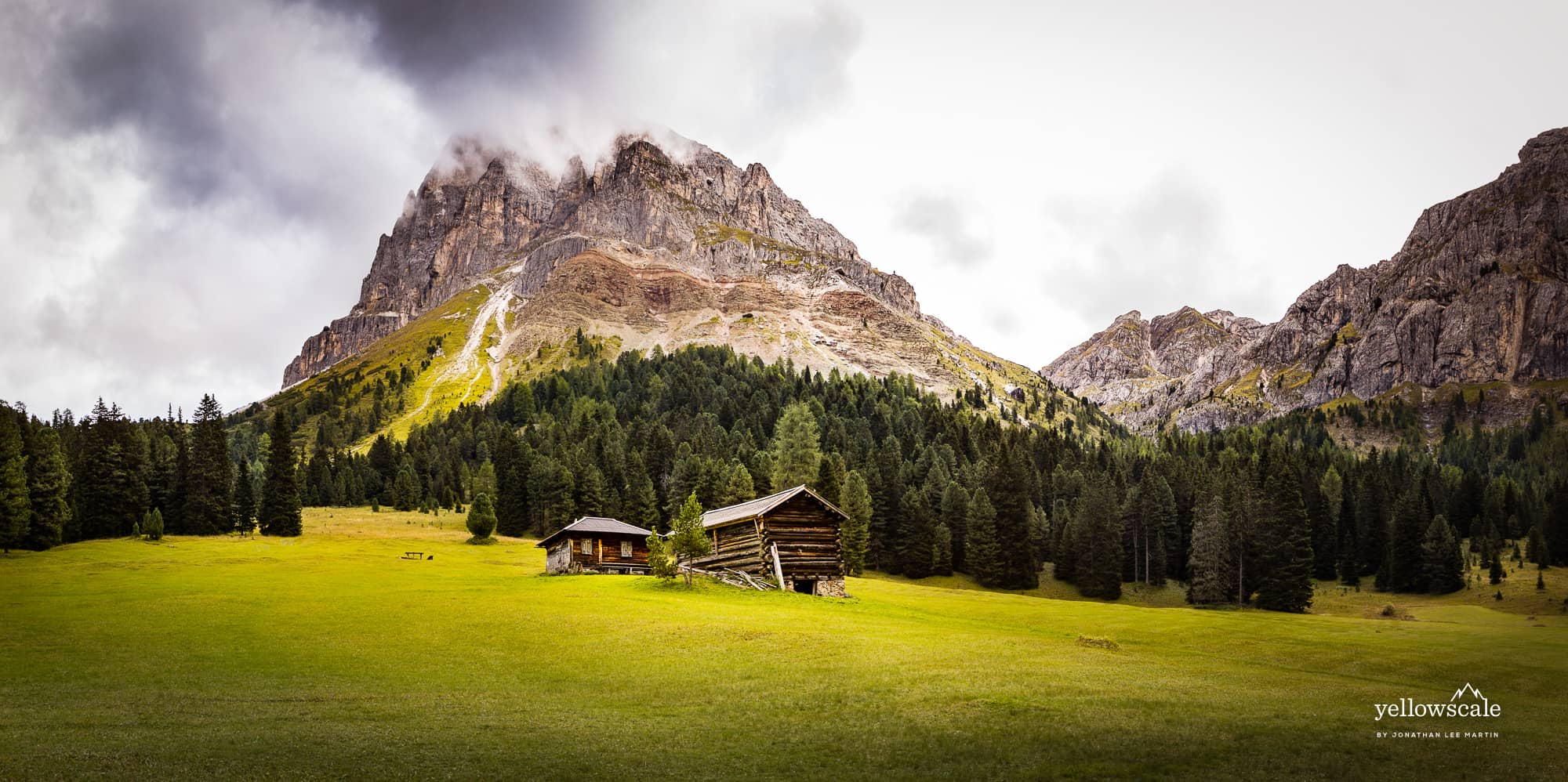 On our way to Lago di Braies from Santa Magdalena, we passed some cabins at the foot of the Sass de Putia (Peitlerkofel in German) right off the main road. It's one of those spots you'd never find without driving—but it characterizes the blend of Italian, Austrian and Swiss culture of the Alpine region.
VI. Lost Lake (Oregon, USA)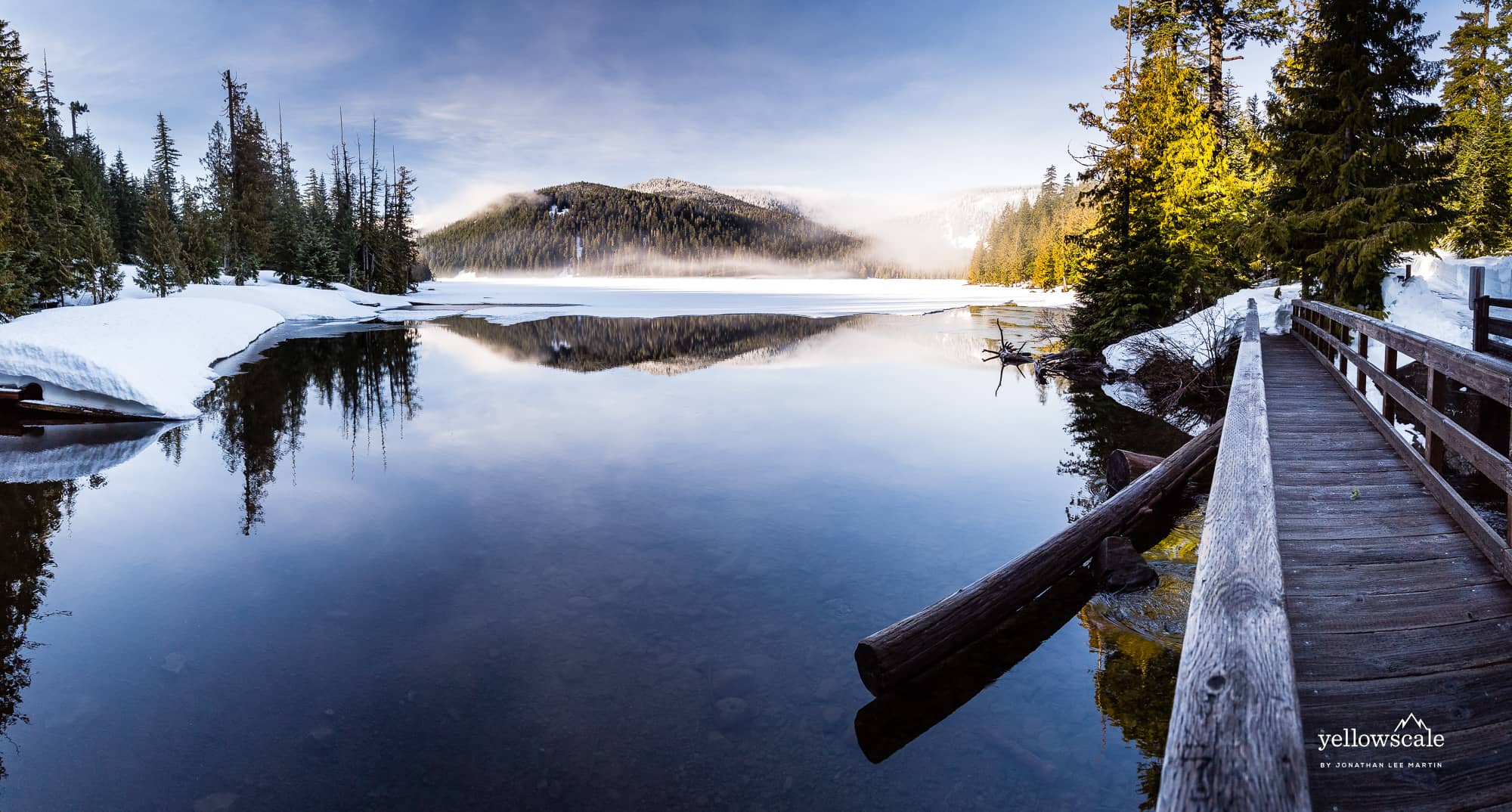 Visiting the Pacific Northwest is guaranteed to be an adventure, but in early spring it is doubly so due to the region's "microclimates." My first morning in Hood River, I drove through the snow packed forest roads to Lost Lake. There was a road closure a few miles out, but I was able to get within a quarter mile of the lake and hiked the last stretch (atop seven feet of snow) to this lonely, snowy paradise.
VII. Spirit Falls (Washington, USA)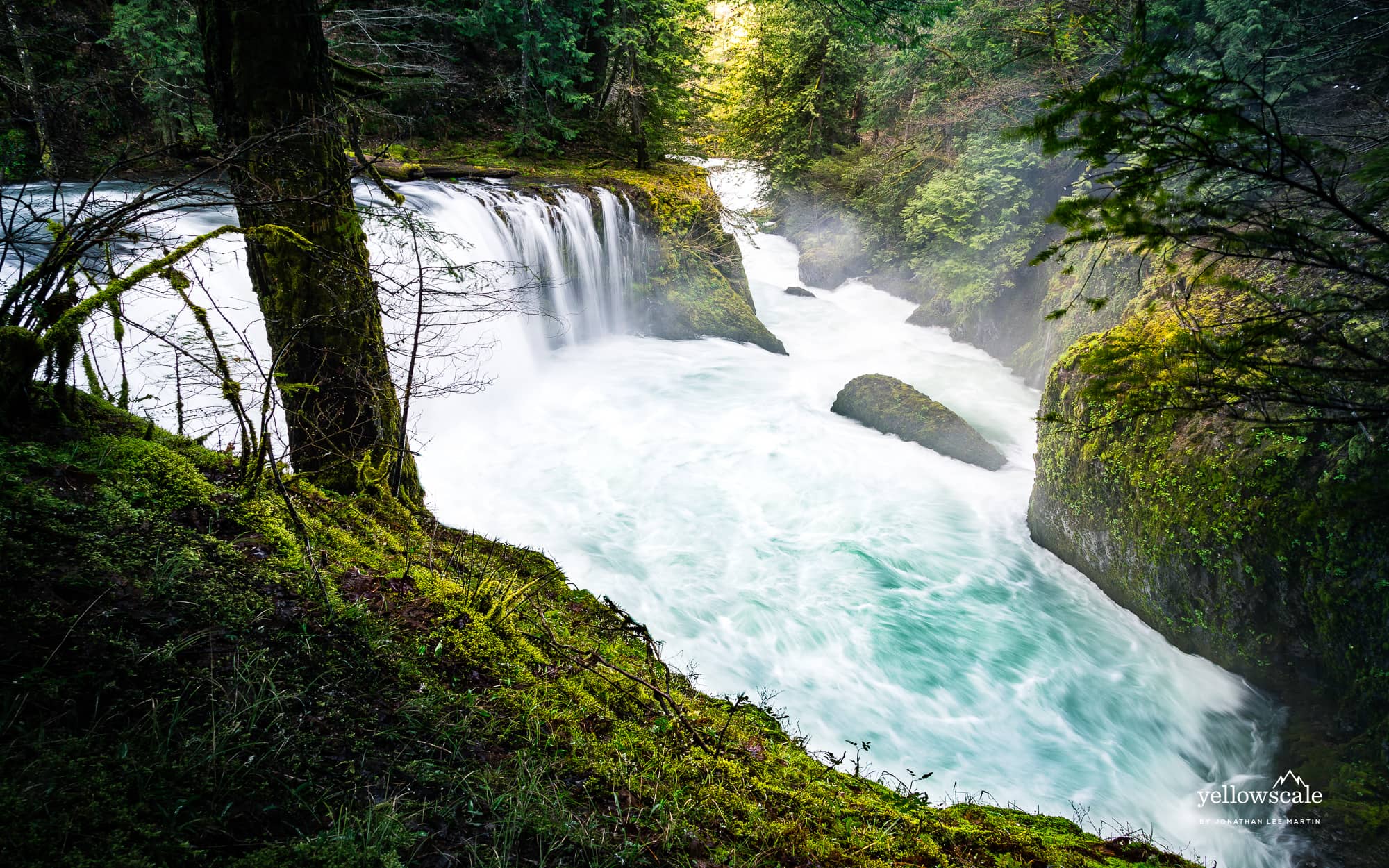 Just north of the Oregon-Washington border lies one of the truly hidden gems of the Columbia River Gorge. Spirit Falls has no public trail, and until recently the only known trail crossed illegally into private land.
Don't worry, there's now a legal path thanks to the hiker-friendly business that owns a large chunk of the land, albeit it's definitely an at-your-own-risk path with some steep spots. But with some careful footing (or kayaking), this is easily the most idyllic falls in the region.
VIII. Brunate (Italy)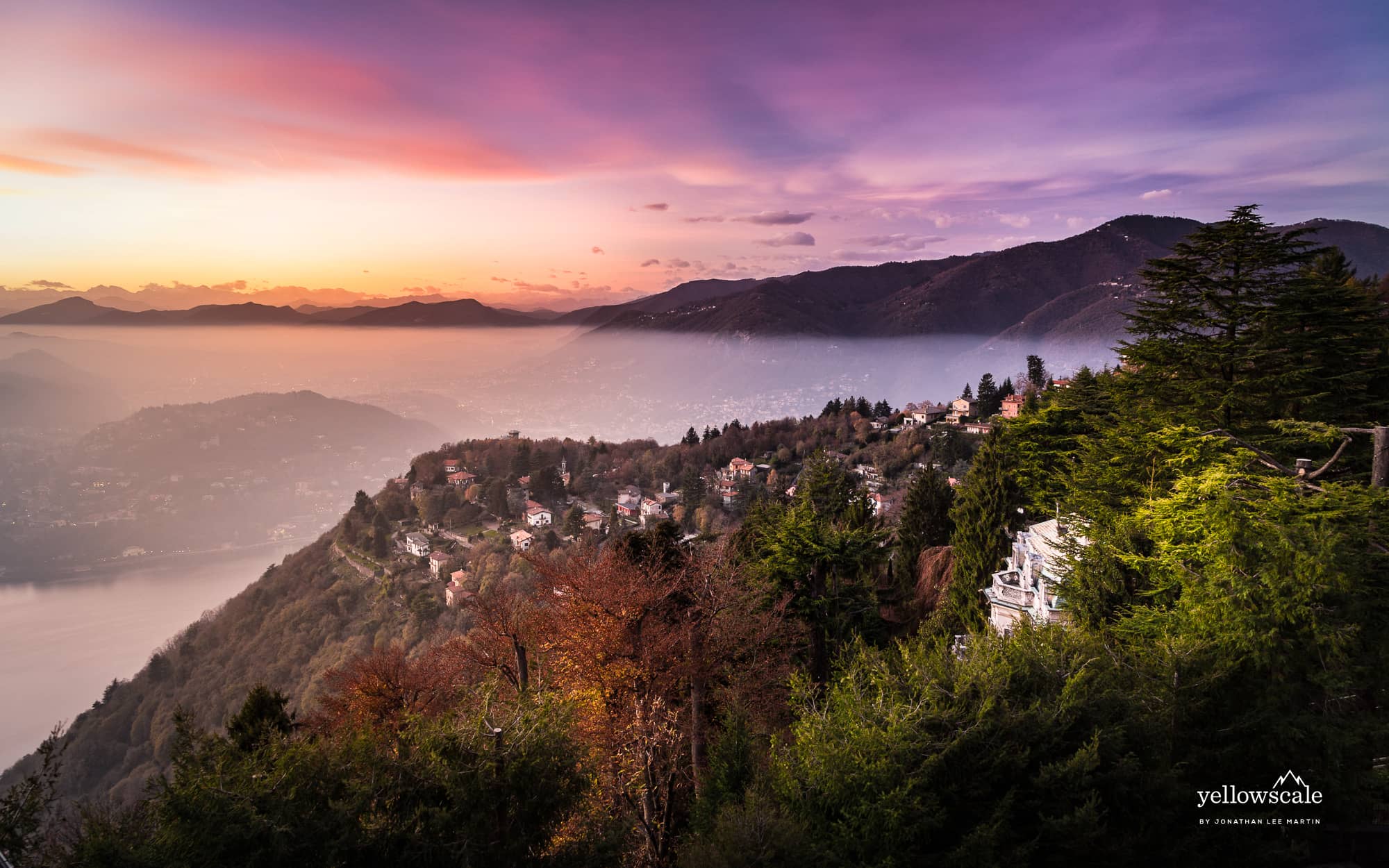 On our second day in Como, we took the funicolare to the little hill town of Brunate.
We had trouble finding the funicolare, and just as the sun was getting ready to set, we met a man who had lived on the outskirts of Como his whole life. He was incredibly friendly and walked us down to the station. Thanks to his kindness, we reached the top within 5 minutes of the nautical twilight!
Though the picture doesn't do the landscape justice, this was probably my favorite view from our entire trek through Italy. The little hill towns of Italy hide remarkable beauty!
IX. San Gimignano (Italy)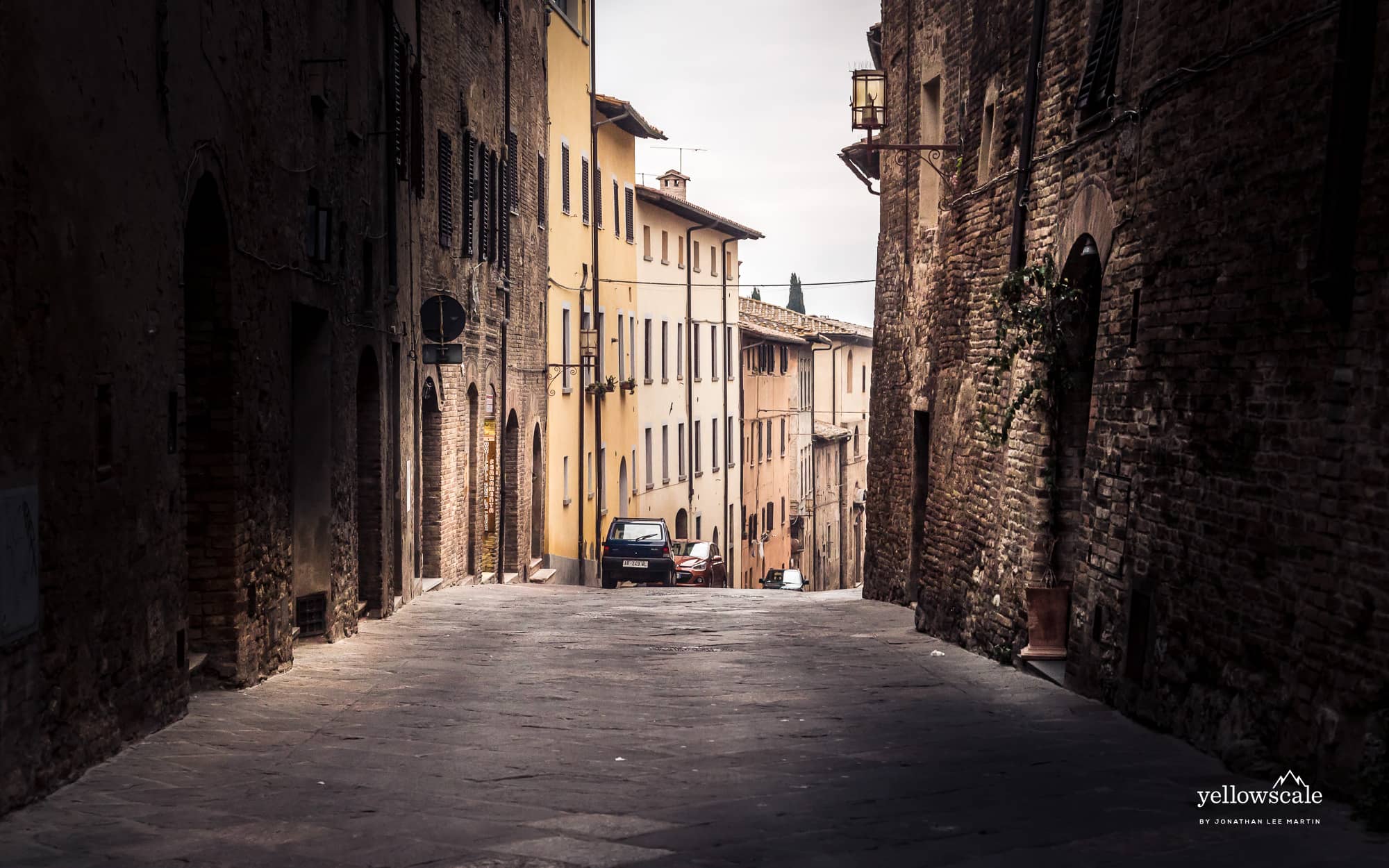 I'm not one for photographing European villages—I prefer their envious landscapes—and usually keep my camera packed up while perusing the shops and gelaterias. But away from the city center you can always find tight, windy roads that characterize the Italian way.
X. Mount Hood (Oregon, USA)

The Pacific Northwest is just so outstanding, it deserves one last shout out. Easily one of the most photogenic mountains in the USA, Mount Hood and its snow-capped peak commands the horizon from 50 miles away.
"The Mountain" is probably the first natural landmark I had ever wanted to photograph since purchasing my first DSLR 6 years ago, so it was amazing to spend 6 days in the region. I had trouble getting a clear view the first couple days, but a local airfield in Hood River obliged my camera.
---
See something you like? I do prints! Just ping me on Twitter or Facebook.
Subscribe to Yellowscale
Sign up for minimalist travel tips and off-the-beaten-path locations.