@Fstoppers: How to Become a Digital Nomad Before You Hit the Road
It finally happened! I'm guest writing over at Fstoppers.com about traveling as a digital nomad and landscape photographer. 🎒
Are you interested in becoming a digital nomad and traveling indefinitely? Or just wondering what it's like to become a digital nomad?
As a photographer, becoming a digital nomad empowers you to see the world as a local, not as a tourist. It's helped me take better photos, boosted my creativity, and given me more time to dedicate to photography outside my day job. Traveling with one ultralight carry-on bag has cut down logistical stress.
You can start living the digital nomad lifestyle today, long before you ever sell your house or hit the road.
Check it out: How to Become a Nomad and Travel in the Digital Era ✨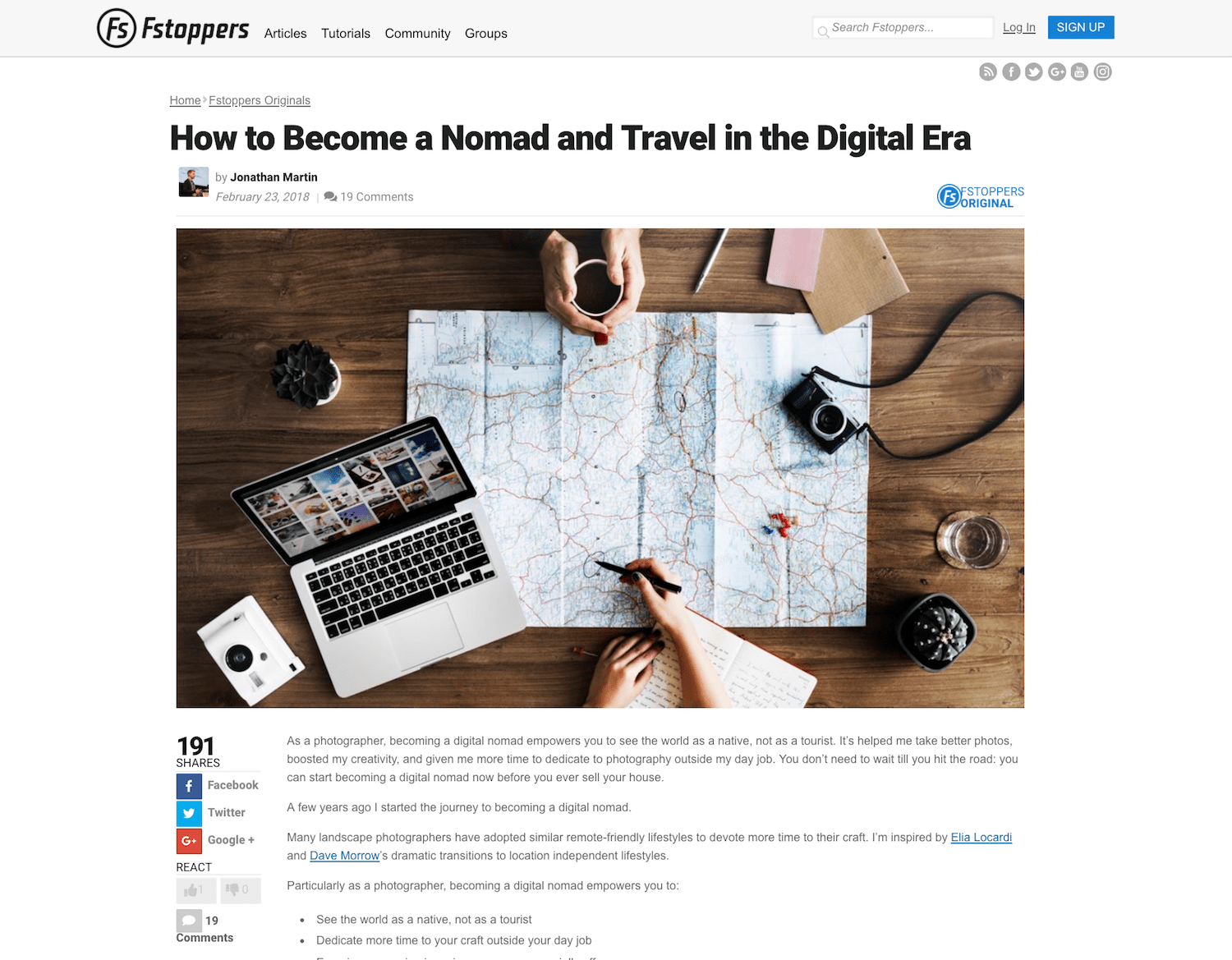 Subscribe to Yellowscale
Sign up for minimalist travel tips and off-the-beaten-path locations.