Photo Journal: Lost Lake at Mount Hood
It's going on a year since my first trip to Oregon, but there are still so many unfinished shots owing to my inexperience with brilliant snowy backdrops.
I decided to tack on a week of photography to the end of a business trip in Portland, and made Hood River my home base. The Columbia River Gorge deserves its own journal, but the wet drive from Portland to Hood River can be mostly summed up in six falls, four drenchings and a few mudslides.
I stopped off at a coffeeshop in Hood River overlooking the Columbia River and Oregon–Washington border. Quite a romantic setting.
Driving to my AirBnB a few minutes away felt like discovering a cabin—it was a large, plainly furnished room down a dirt road that's not even on Google Maps.
My experience at a nearby old-fashioned gas station wasn't as decidedly atmospheric. I hesitated when they asked for my credit card and pumped for me, but I was equally grateful that they washed the windows while I waited. When in Oregon…
On recommendation, I had an exceptional dinner at The Mesquitery. The sides—not to mention the chicken schnitzel—were my favorite meal of the trip. Guessing by the accent, giant portions and pierogi, the owners seemed Polish.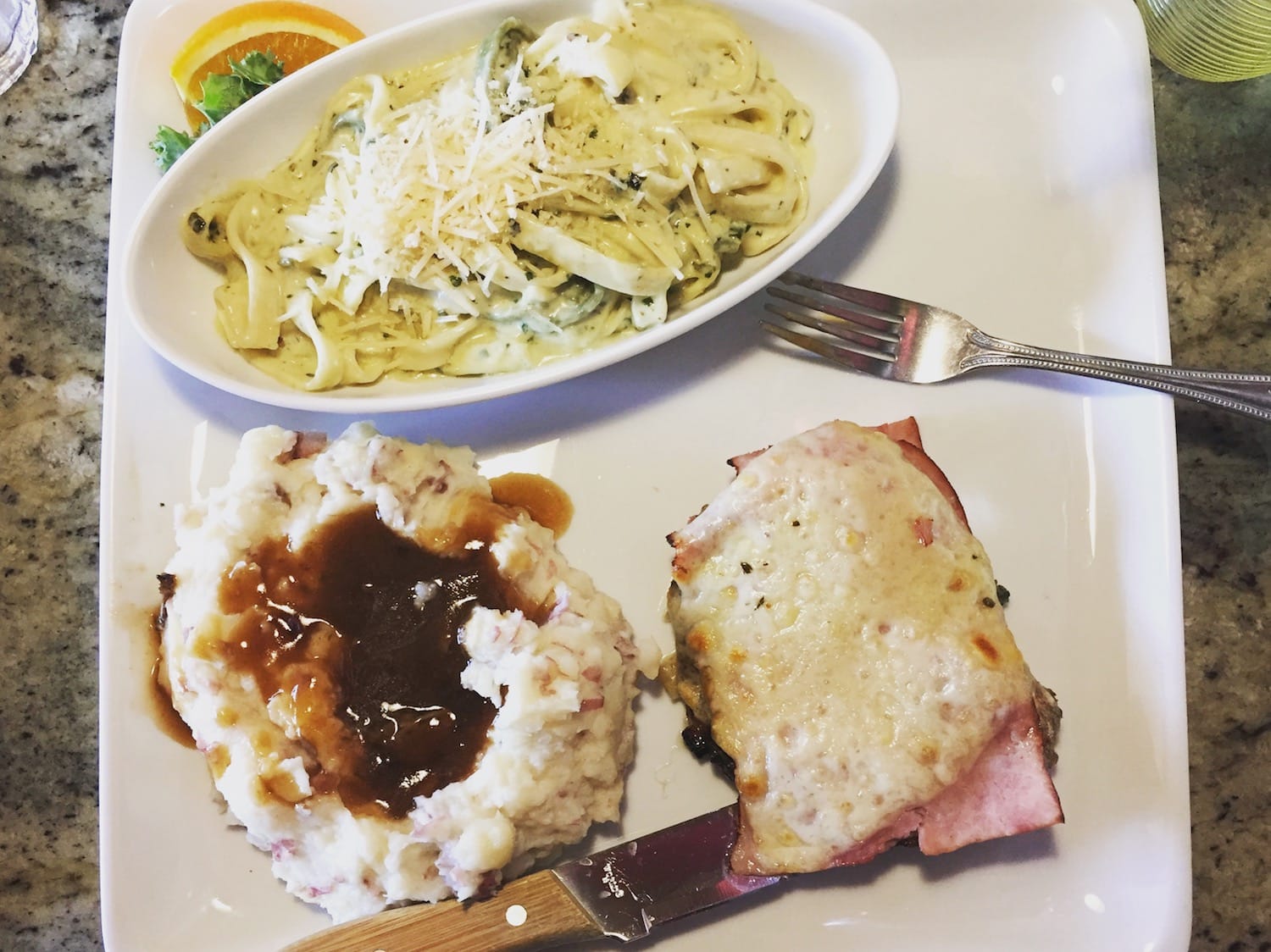 Despite the year's unusually heavy snowfall, my host mentioned that the road to Lost Lake was rumored to be accessible. So my first morning in Hood River, I drove through the snow packed forest roads to Lost Lake.
There was a road closure a few miles out.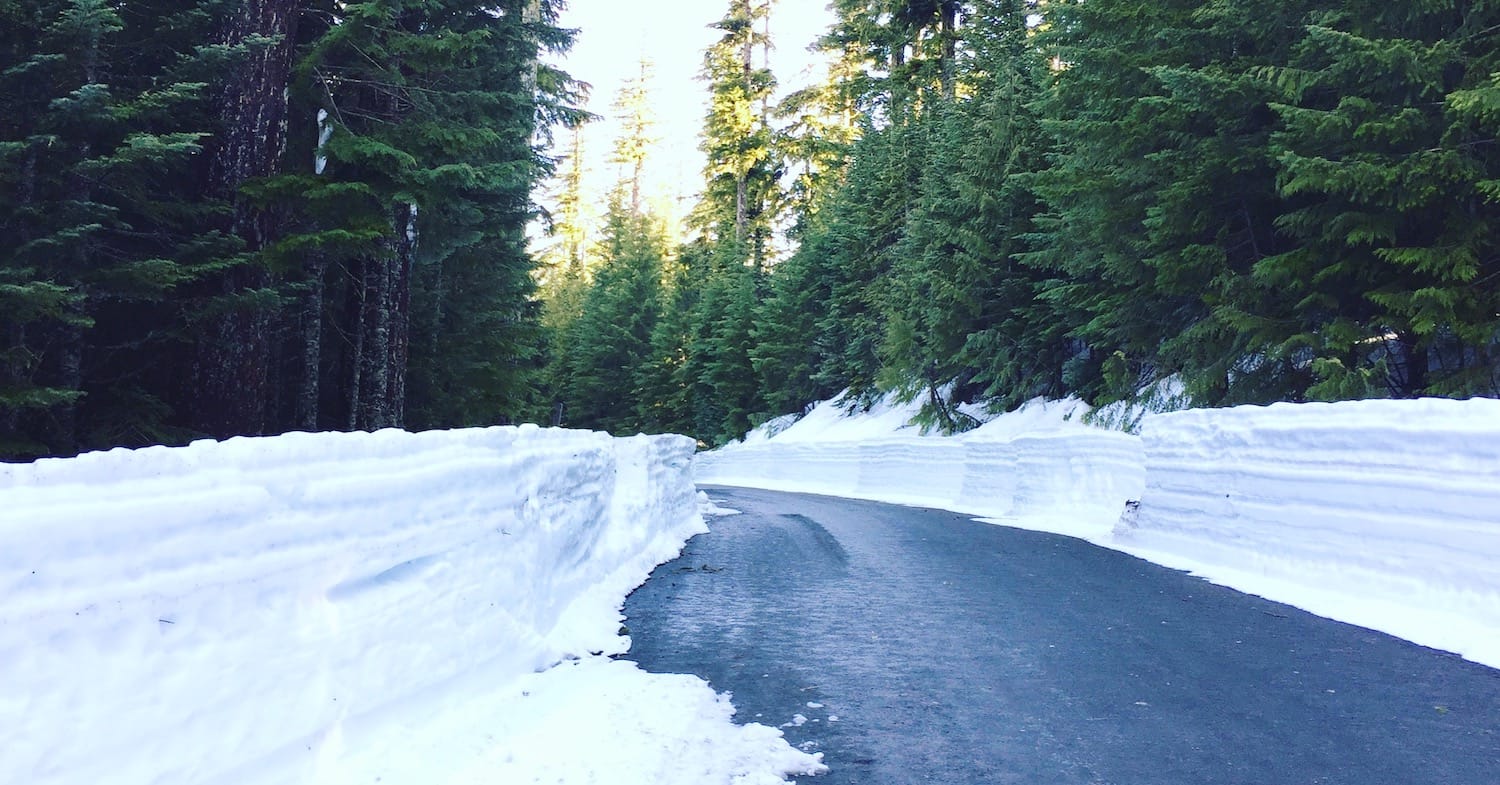 "So don't tell anyone… but I just drove 5 miles past the warning." My brother wasn't too fazed by my text. I drove within a quarter mile of the lake before hitting solidly iced roads, then hiked the last stretch atop seven feet of snow to this lonely, snowy paradise. Thanks to a solid layer of ice on top, I didn't snow pole much—a circumstance I foolishly took for granted.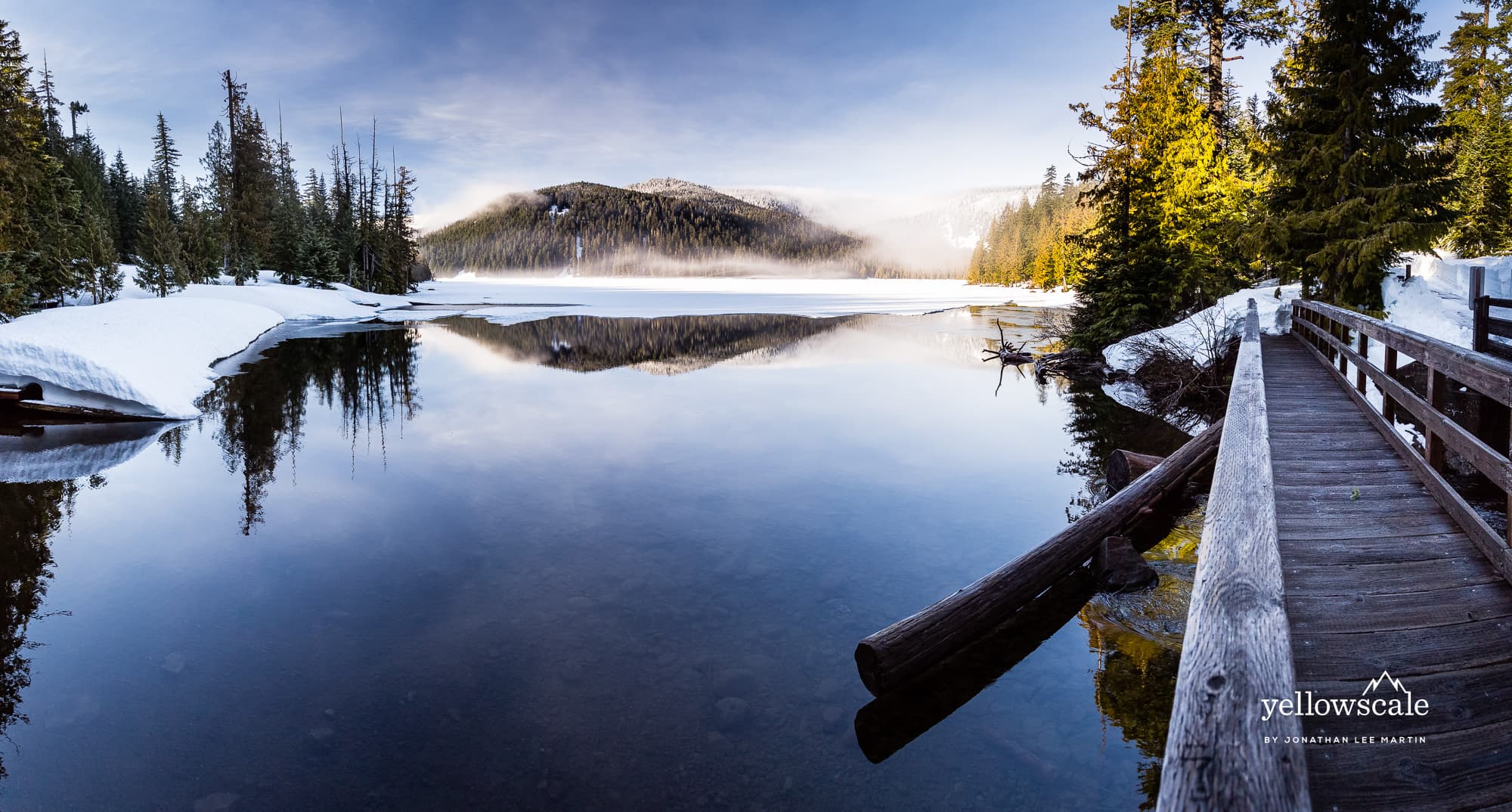 I'm rarely reckless, but I blame the fantastic setting: the deep green woods, the overwhelming smell of ferns and a light chill felt like poetry.
I cautiously snapped some panoramas while trying not to sink into underground picnic tables. A tripod was out of the question, but with some blending and stitching I ended up with a 20-shot panorama of Mount Hood.

I texted my brother again once I made it back to the car.
"My heart is going thump right now. All I can say about this morning is: wow. This has been a nearly life changing experience—I feel in my element =D"
Subscribe to Yellowscale
Sign up for minimalist travel tips and off-the-beaten-path locations.